Happy Thanksgiving
Nov 27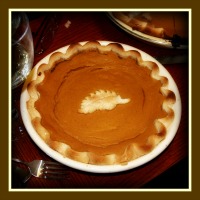 It's Thanksgiving Day! I've watched the Macy's parade and even now the National Dog Show is playing on my television. I've started a couple of pies and put the sweet potatoes in the oven. It's a good day.
I have so many things to be thankful for this year. My children are happy and healthy and so are my parents. I'm particularly thankful that my parents are doing so well at their ages. My dad is now 83 and still going strong.
Unfortunately, not all aging parents are as healthy as mine. I know so many people who are providing care for parents or other relatives. I watched my mother provide varying levels of care for both her mother and her mother-in-law, eventually moving my dad's mother into their home. It was often difficult, but she showed her love for them in a tangible way, often exhausting herself in the process. I admire her greatly for the patience she showed them.
Twenty-five years ago when my mother was caring for her mother-in-law in her home there were few resources to assist caregivers. I saw my mom become exhausted and depressed because of the relentless nature of caregiving.
That's why I'm please to partner with Midlife Boulevard to bring you this important public service information about this month's National Family Caregivers Month. (No, I didn't know that November was National Family Caregivers Month, either!)
AARP and the Ad Council have just launched new public service advertisements (PSAs) that illustrate how the changing roles of parents and children can really impact your life. These ads will help raise awareness of Caregiving. Here's one of the new ads.
According to research by AARP, there are more than 42 million caregivers in the U.S. providing unpaid care to aging relatives and friends. Most of these caregivers are working and managing their families at the same time. It's often a highly stressful situation putting caregivers at risk for depression and anxiety, immunosuppression, cardiovascular disease, premature aging, among other physiological consequences,  as well as causing financial problems.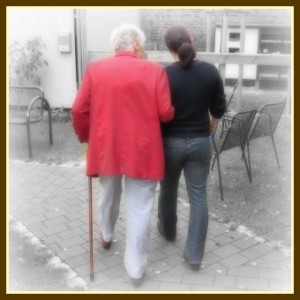 If you know a caregiver I encourage you to do something this holiday season to help alleviate their stress–offer to sit with the elderly relative while the caregiver goes shopping, take her (or him) out for a meal, or simply provide a listening ear while your caregiving friend talks about the struggles of caring for their relative or friend who is often in pain and grumpy.
Also, you might consider sharing some of these resources that have been created by AARP.
Have a good Thanksgiving Weekend!