Why?
Aug 09
Today I was going to write one more post about my trip to BlogHer. I was going to finally do the fully-illustrated, full-of-photographs, post that I've been planning ever since I got back home.
Instead, I have to stop and ask why?
Why are people so evil?
Why do they do evil in the name of God?
On the day that I got stuck in the airport in Chicago and lost my purse and all that entailed, I had a bad day. It was nothing compared to the day that Sgt. Stephen M. New had.
His funeral is tomorrow.
And guess who says they're coming to visit?
Yep, you're right. Our utterly delightful friends from Westboro Baptist Church.
I'd give you a link to their press release, but I don't want them to get any extra traffic on their website. It makes them feel good.
The protest is planned at a church in my area. Church officials have been in contact with the local police. They believe everything is under control. They say that WBC does not have a permit and will not be allowed to protest. I dunno if WBC will show up because it's not on their schedule. (Don't google them. Really.)
I hope there's no protest, no counter-protest. I hope this family is allowed to grieve in peace and they are surrounded and supported by loving family and friends.
But I'm still sitting here asking why.
Why do these people think that disrupting someone's grief will make God happy with them?
Why do they spread hatred of God and His people this way?
Why?
?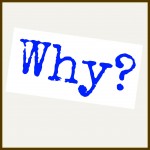 I'm a researcher. I have mad Google skilz and I just can't let these things go. Apparently, the founder of WBC had a life-changing "experience" as a young adult and he suddenly because violently anti-gay. Speculation says that it was a homosexual experience. That's why he created his church. The "church" is losing the younger generation. You can read more about the defection of his granddaughter here. 
You can read more about Sgt. New on this website.
If you are the praying type, please pray for the family of Sgt. New.

Update: A friend of mine was at the funeral. She posted on Facebook that it was a beautiful service. I saw another post that WBC showed up but left quickly. There was no disruption of the funeral. I'm very relieved.
Subscribe to Blog via Email