Nightmare
May 29
I'm on vacation right now. That's why I haven't posted lately. I had a lot of stuff going on at my house including a child graduating and getting ready for vacation. Now I'm on vacation with my mostly-adult children.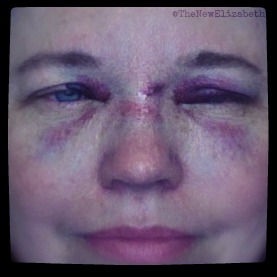 I had a nightmare last night.
In this dream I was still married to my ex-husband. While he never physically hit me during our marriage, he regularly destroyed me with his words, his actions, his attitudes. In this particular nightmare he DID hit me. I had bruises and flowing blood. Once again, I was afraid of him. It was horrible.
I think the only reason my ex-h never really hit me was because I made it clear very early in our relationship that hitting was completely off the table. If he ever hit me the relationship was over.
If only I had known a way to make him stop hurting me emotionally. Instead it took me many years to step out of denial and gather the courage to end my marriage.
In my nightmare I called the police and was working toward getting a restraining order. I took pictures of the injuries. I did the right things. I guess that's progress.
Are you in a destruction relationship? Here are some helpful websites.
Characteristics of a Misogynist
If you think you may be in an abusive relationship and live in the US, call here:
Men: 1-888-7HELPLINE                Women: 1-800-799-SAFE
And, yes, men can be in an abusive relationship, too.
Subscribe to Blog via Email