Sep 21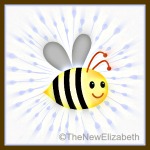 I've been terribly busy lately. As you know, I'm enamored of theatre. And the internet. And sharing information to help people make connections both online and face-to-face. It's what I do.
I've been involved with some form of online community since the dark ages of dialup. Yes, I remember getting kicked off the internet when I got a phone call on my home line.
When I first got online, I was more likely to be chatting with someone halfway across the continent than someone in my own neighborhood.
But then…
Read More