Recovering From Midlife Divorce – Step 1
Apr 04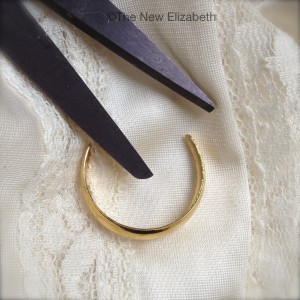 Today, divorce is becoming more and more common for those of us who have reached midlife. According to a study by the National Center for Family & Marriage Research at Bowling Green State University, "The divorce rate among adults ages 50 and older doubled between 1990 and 2009."
Like many women my age, I have been there and done that, but I am on the path to recovery.
What have I been doing?
For me, the first step in recovery from my midlife divorce was to find a support group. Many communities have some kind of group to help those of us grieving the end of a marriage. I, personally, found DivorceCare to be a vital part of my recovery. Through my group I learned that I wasn't the only one who couldn't sleep, couldn't eat, and started crying randomly in the middle of the grocery store.

I learned that the end of a marriage is like a death, and it's normal to go through all the stages of grief. Denial, anger, bargaining, and depression are all part of the package. What's worse, you can jump from one stage to another and then back again all within a short period of time.
Even more importantly, I learned from my group and another dear friend that I didn't have to get stuck in my grief. My friends told me that life will get better. They gave me hope when I was afraid that I would be sad and lonely for the rest of my life.
If you have landed on this page because you're getting divorced, I want to give you hope. Life WILL get better, but you must take the time and energy to work through your grief. Find a support group or an informal network of people who have been there to hold your hand and walk you through the valley. If you cannot find a local support group, find some online friends who have been there, and consider subscribing to the DivorceCare daily emails. For an entire year I received short, daily messages that were supportive and comforting. Divorce is tough, but there can be happiness on the other side.
"When we can talk about our feelings, they become less overwhelming, less upsetting, and less scary. The people we trust with that important talk can help us know that we are not alone."  
―Fred Rogers
Recovering from Midlife Divorce Step 2
Recovering from Midlife Divorce Step 3
Recovering from Midlife Divorce Step 4
Subscribe to Blog via Email