Recovering From Midlife Divorce – Step 4
Apr 20
This is part of a series.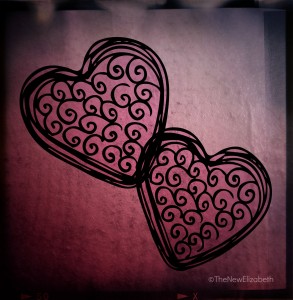 When recovering from your midlife divorce you MUST wait to date. I cannot emphasize this enough. Since my divorce I have met many people in divorce recovery who have been divorced twice. Often, the second divorce is rooted in decisions that were made during and shortly after the first divorce.
I know, I know, you've been part of a couple for more than half your life. It feels weird to be single. You feel needy and unbalanced and wrong.
Guess what? When you feel needy and unbalanced and wrong, chances are you'll make compromises just to keep from being alone. I wasn't myself when I was grieving the end of my marriage. The only men who were attracted to me when I was in that state were also emotionally unhealthy. Who needs that? Not me and not you.
So, when is it okay to date?
Don't date while you're going through the divorce. Really. Just don't. Separated is another word for married. Divorcing means still married. Don't go there even if the divorce is taking forever. If you're legally married, you are not ready to date. You need to use your time and energy to disengage from the marriage.
After your divorce is final, don't date other people who are still married. Sometimes those "divorces" are not even filed. Sometimes "separated" means that they don't sleep in the same bed every night.
So, when is it REALLY okay to date?
There are several schools of thought. Some experts advocate mathematical formulas based on how long you were married. The most extreme formula I've ever heard said to wait one year for every four years of marriage. So, for my 25-year marriage I should wait more than six years just to begin dating? Um, no.
I've also heard you should wait one month for every year of marriage. That's a much more reasonable formula, but I'm not sure it's right for everyone. In Dating for Dummies, Dr. Joy Brown suggests waiting for a full year after the divorce is final. I think that's a very good idea.
Mostly, I think you should wait to date until you feel emotionally healthy and happy. When you no longer feel you neeeeed a significant other is when you're ready to find one.
Subscribe to Blog via Email